COVID-19 Update: We have resumed processing and shipping orders within standard fulfillment time frames. Please allow additional time for shipping due to several ongoing supply chain challenges. We appreciate your patience and cooperation!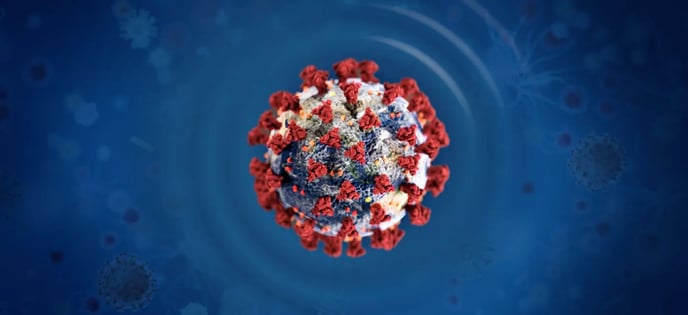 Classic Industries Website
The Classic Industries website is available 24/7 for your convenience. Currently, our warehouse operations are running at reduced capacity to adhere to CDC guidelines for social distancing, but with two shifts a day to maximize efficiency. You may experience a delay in shipping, which is normal under the circumstances. However, placing an order on our website will increase the speed at which your order is shipped.

Order Processing and Fulfillment Under COVID-19 Guidelines
We made important modifications to our warehouse facilities to accommodate CDC guidelines, which has helped to ensure a safe working environment for our warehouse professionals. Specifically, we have distributed nitrile gloves, masks, and hand sanitizer while implementing a vigorous sanitizing regiment along with other precautionary measures to ensure our staff is well protected.
Especially in the last year and a half, we've been challenged with providing a solid estimated or expected time of arrival date with regard to when parts come back into stock. Manufacturers have had challenges with getting the raw materials in their facilities to be able to make the parts. Shipping companies have been challenged with having enough shipping containers available to ship items. The entire supply chain has been affected during this time.
Our warehouse professionals have been working two shifts a day and sometimes three shifts a day, six or seven days a week. Other staff are working overtime to assist with operations. You may rest assured that we're all doing our absolute best to get orders filled and shipped to our customers as quickly as we can.

Sales and Customer Service Representatives by Phone
As of April 6th, 2020, our tech team has successfully transitioned a portion of our sales and customer service personnel to work remotely from home during normal business hours from Monday through Friday from 8:00 - 5:00 PST. We more recently added hours on Saturday from 8:00 - 3:00 PST. This means that our call center will be operational during these hours. We anticipate a longer than normal wait time and ask that you please be patient with us during this transition. We are actively hiring more sales and customer service people for both local and remote roles to meet demand. We will also be implementing an automated call back capability to our phone system to decrease phone hold times. For faster service, order on the website if you don't require live assistance.

Classic Industries Retail Showroom
In compliance with CDC guidance, we closed our retail showroom on March 21st, 2020 for walk-in business. In order to protect our employees and customers, we didn't re-open with limited showroom access until October 15, 2020. We continue to follow CDC guidelines, in an effort to keep everyone safe. The health and safety of our employees and our customers are of utmost importance. Please place your orders on our website or with our sales department, if you can. We will do our best to ship your order as soon as possible. Thank you for your patience and understanding.

Returns, Refunds, and Credits
Classic Industries return policy is the best in the industry. Unfortunately, due to our recent shutdown, your returns may have been delayed. We are doing our best to get caught up with all returns, credits, and refunds. We apologize for any inconvenience this may have caused, but rest assured, we will take care of your customer service issues as soon as possible.

COVID-19 Updates and Information
We at Classic Industries value our customer relationships. We will always do our best to keep you informed during this crisis. First and foremost, we hope that you and your families are safe and healthy at home. We're here to service your restoration and performance needs, but safety first. We don't anticipate another interruption in service, but should an interruption occur, we will notify you immediately by email.

Thank you for your continued support as we navigate through these uncharted times. We appreciate your patience and understanding.

Sincerely,
Classic Industries Management and Staff