Color match samples are available for many items. Contact customer service to request a color sample.
Classic Industries offers items from multiple manufacturers. As a result, slight color variations may occur especially among interior products. Slight color variations do not constitute a defect. Therefore, products are not eligible for return due to color differences.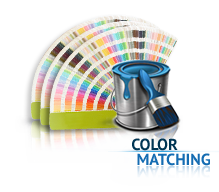 Classic Industries is able to provide color samples for many items affected by color match issues. Please contact customer service during business hours at 1-800-854-1280 to request a color sample. Subject to sample availability, color samples may not be available for all products.